Hello, it's me again! This is my new
Wax Fruit Company
set called "
New Home
". I was in a rush making this card, so it's VERY C-A-S! All I did was trim the image and color the door red, heehee! I really do want to completely color one of these up, hopefully this weekend!
We have one more night of VBS... the week has really gone by quick! I can't wait to sleep in tomorrow, if Jeff & the kids will let me - LOL!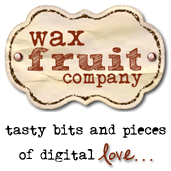 Here are some challenges I'm playing with...
Fall-to Layout
- sketch
Have a great weekend!