SO HARD to believe!
Here's a few pics from my baby boy's 3rd birthday party!!! Although it's today, we celebrated yesterday! He had so much fun! It was well worth the many hours Jeff and I spent preparing! I was feeling really guilty about not making his cake, I was running out of time! I ended up getting an ice cream cake from Dairy Queen, and I decorated it with little Toy Story figurines! Playing with those kept him occupied while everyone finished their cake until he opened his presents!
This morning when he woke up, I sang Happy Birthday to him again, and he said "Thank you Momma".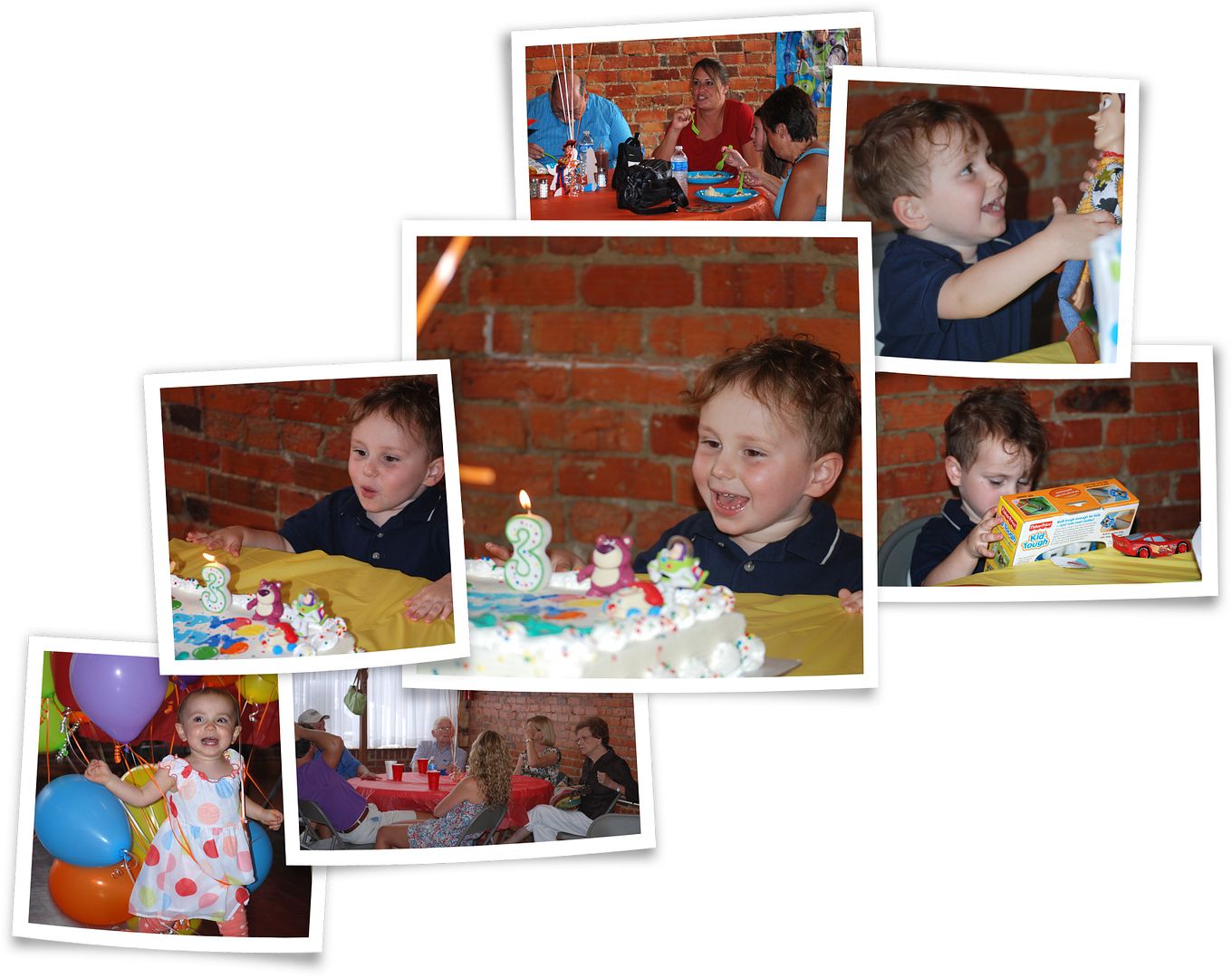 Since his birthday is really today, we saved a present for him to open this morning, and we're going to take him out to eat tonight!
Happy Monday!