Good morning! We have a new challenge starting today over at
the Pink Elephant
, the theme is YELLOW! Woohoo! Yellow is one of my favorite colors!!! I love yellow!!!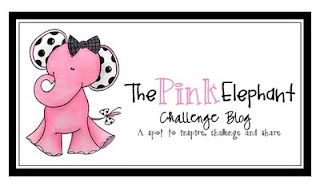 I have been wanting to use little bumble bee since I got it last week, how cute is he?!? The image is from the Alley Way Stamps, the set is called
Priceless Joy
! I paper pieced him and added Stickles to his wings. He is so sweet!
Bye for now...