Well, once I got going on the tulips I couldn't stop! This is called
Study of Tulips
, and contains 3 images. This is probably the last you'll see of tulips, though...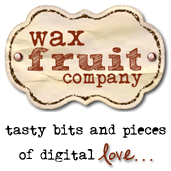 Have a great day!
PS - I have a Wax Fruit Company freebie up over at the current
CDAC Freebie Digi Challenge
... you can go over there to get it! Here's the preview for it...