Here are 2 new images just in time for fall, my favorite time of year! Although it looks like fall is going to take longer to get here this year in southern Alabama, I couldn't help but draw these to get myself in the mood! This first one is called
Crate of Pumpkins
. Makes me want to hurry out to the pumpkin field with the kiddies!
And this second image is called
Indian Corn
. The husk of which is smartly tied in a little knot! Won't it be super fun to color all those little kernels in beautiful jewel tones?!?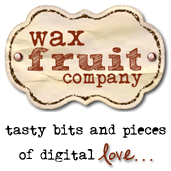 Have a great day!