Here's a quick little card using my contribution to the Crafting Prayers for Katie and Family Digi Bundle Fundraiser. This new & exclusive Wax Fruit Company set, Study of Poppies, contains 3 images, and is only available in the bundle.
You can click on this image to donate and get your bundle...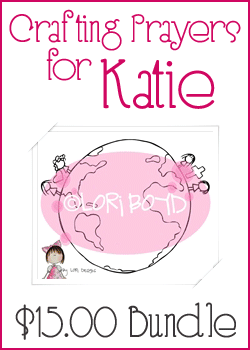 I also played along with a few challenges:
Thanks for stopping by!