I did some doodling last week, a tree and then a seed and then another older tree... This image set is actually one of two - the other is the full trees and seed. Today I'm showing a card made with the
New Beginnings Triptych
and complimenting sentiments,
Inspired Quotes
, over at the Wax Fruit Company.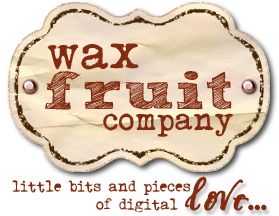 I was inspired by this week's
Card Patterns sketch
- it seemed too perfect! I did some digital paper piecing with Cosmo Crickets digital Nutmeg papers from Jessica Sprague. When I did my faux stitching I found that my white gel pen was not a happy camper... I had to keep banging it on the table to get the ink to come out! Anyone have a helpful tip to help me get it back in working order? I have 2 that are like that.... ugh!
It feels like spring here in southern Alabama, our high temperature yesterday was in the upper 60s... YAY! Not much stamping but a whole lot of playing this weekend! We took the kids to the park and we all had a blast with only 1 minor injury - lol! Here's a few pics....
Hope your day is awesome!