We had another gorgeous day in the mid 70s! And another day playing outside! This new image from the Wax Fruit Company is called
Corn Lilies
, and here I paper pieced it... I just love that technique!!!
The sentiment is from a set called Encouraging Words. I think what I love most about this set is being able to color in the focal word to match!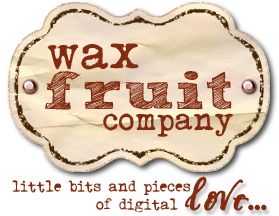 I get great inspiration each week from Clean & Simple Stamping's Fall-to Layout... I rarely miss it! Sometimes I manage to stick to clean and simple, but I admit that most of the time I get more complicated with it than I should! This card is based on
this week's Fall-to Layout
and the challenge at
Wee Memories
to base something on our source of inspiration.
Have a great night!