Good morning!!! We're having a big hop today ~ byLORIdesigns and Baby Bud Designs have joined up for some SUPER good times - lol! If you came here from
Ildiko's
blog then you are in the right track! If not, the hop order can be found at either
BLD
's or
BBD
's blog.
My card is very simple today... It's from byLORIdesigns, called
Love You Friend
. Only a spot of color in the paper pieced heart... not totally by choice really, but out of necessity!
Maisie, my 1 year old fell last night & I was at the emergency room with her until 10:30 or so... but she's just fine, no worries! I'm a very last minutes stamper... a "if it's due tomorrow, I'll make it today" kinda gal. Maybe I'll finish the coloring and re-post it tomorrow - lol!
The sentient is from one of my sets (sorry to be riding on your coat tails, Lori & Krista!),
Big Little Words
.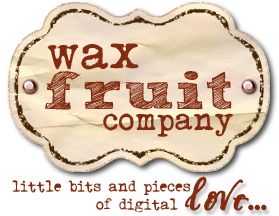 Now it's time to be on your way over to
Jenn
's blog!!! I'm sure she has something awesome for you today!!!